Prompt Visits at Trinity Beach Dental
A Patient, Gentle Trinity Beach Dentist
Our Trinity Beach family dental practice prides itself on valuing the personal time of our patients. We always strive to run on time and are rarely late. You can expect to be seen promptly, at each appointment.
Dr Tony Ormes (Dentist) has been practicing general and cosmetic dentistry since 1987, after graduating from dental school. During your consultation, he is happy to discuss all options available to enhance your dental health. As such, you can choose the one that's most appropriate to your needs and budget.
Your First Appointment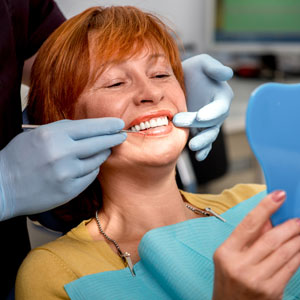 To save time, we ask that you download the appropriate new patient paperwork and bring the completed forms to your appointment. Or, you can come in a few minutes early to do so.
When you arrive, our receptionist will greet you and go over any other information that we need to collect. Please let us know of any unique concerns that you may want to have addressed.
During your examination, Tony will address any specific problems or perform a comprehensive assessment of your entire bite (whichever is appropriate at the time). Tony will explore your mouth with an intro-oral camera so that you can see what he does. In some cases, we may also order a set of two X-rays to evaluate underlying dental issues. We will also take photos of your teeth so that you can see what's going on. If your gums are generally healthy, we will clean your teeth at the same appointment.
We ask that you reserve approximately one hour of your time for this initial visit.
At the time of checkout, we will process all claims straightaway through HICAPS. Trinity Beach Dental is a preferred provider for BUPA; Medicare for kids is also gladly accepted.
Providing Comfortable Dentistry
Should you require any treatments, Tony will review his recommendations with you. If you are in pain, we will take steps to eliminate your discomfort as quickly as possible. From there, we will plan out your treatment as appropriate.
We gladly provide nitrous oxide (laughing gas) to help you relax. Some people need to be slowly eased into the procedure. Tony takes a calm, patient approach where you will never be rushed. Once you've reclined, you can enjoy a television show or movie on one of our ceiling-mounted TVs.
Book an appointment today!
CONTACT US »


New Patient Center | (07) 4057 6088