Preventative Dentistry Trinity Beach
Trinity Beach Dental Hygiene Services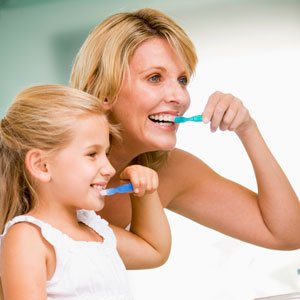 With the right care, a healthy smile has the potential to last a lifetime. At Trinity Beach Dental,  Tony takes a proactive approach to maintaining healthy teeth.
Thanks to regular checkups and cleanings, you can prevent everyday problems like decay or gum disease from destroying your smile (and your quality of life).
Dental Exams That Run on Time
Tony prides himself on always running on time. Punctuality is important to us because we know that your time is valuable.
During your exam, Tony will discuss your concerns and thoroughly evaluate all your teeth and the surrounding structures. If you require any type of treatment, we will take pictures of the concerned areas and share them with you to discuss more thoroughly.
Diagnostic X-rays
Dental X-rays allow us to see areas between the teeth and under the gumlines. This view enables Tony to screen for signs of periodontal disease, decay or abscesses. He will only recommend X-rays if he feels they are necessary for your given situation.
Preventative Scale and Cleans
Gentle scale and cleans remove tartar and stain buildup that develop between your checkup visits. This care gives your mouth a clean environment that is easier to maintain with daily brushing and flossing.
$199 New Patient Special for Your Initial Visit
Contact us to schedule your first checkup and receive a comprehensive exam, two X-rays (as needed), scale and polish for a discounted fee of $199.
Trinity Beach Dental is also an in-network provider with Bupa and HCF, but we are happy to accept all dental plans. Your claim is filed straightaway via HICAPS at the time of your appointment.
CONTACT US »
Considering a smile makeover? Ask about our complimentary consultation. Contact us now!

Preventative Dentistry Trinity Beach | (07) 4057 6088